ScanTech Offshore has supplied and operated high-pressure services to support drilling operations through our sister company, ScanTech AS, and we are also able to supply ultracompact mud cooling systems.
With our range of quality equipment and global operating locations, ScanTech Offshore is best placed to support the following drilling operations:
• Underbalanced drilling (UBD)
• Air drilling
• Foam drilling
• Cutting re-injection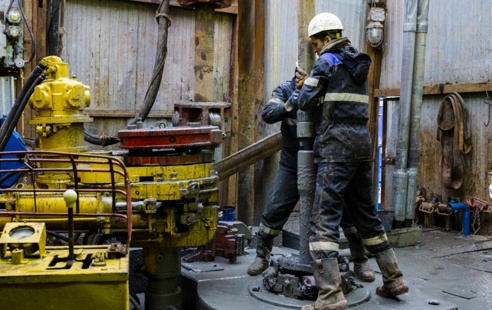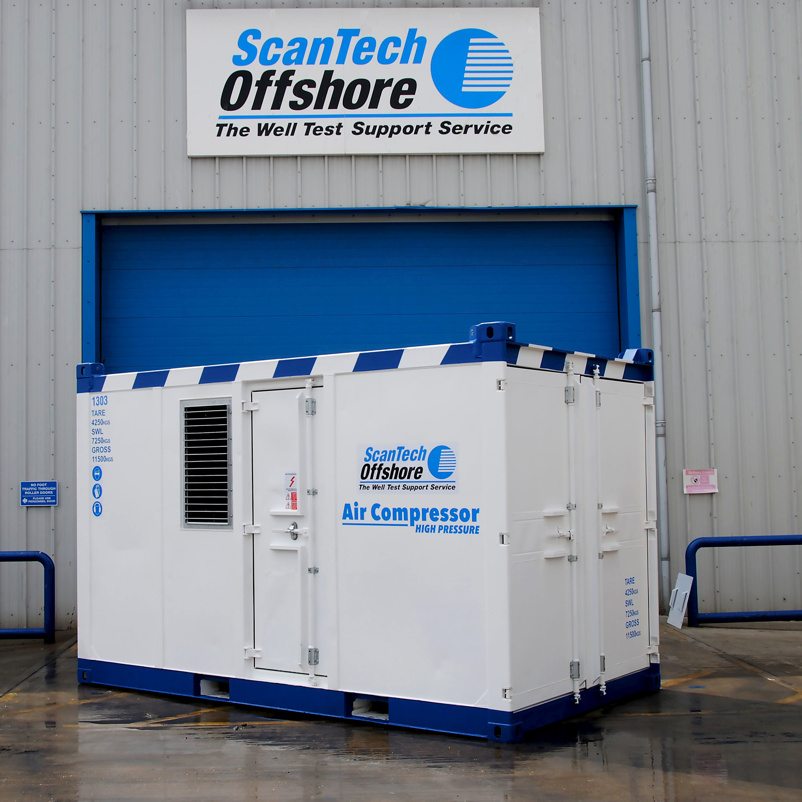 High pressure compressor
ScanTech Offshore's high pressure compressors are fully containerised and have a rated compressed air flow of 1070 acfm, with an operating pressure range between 150 and 350 psig. The container is certified to DNV 2.7-1, the globally accepted standard for mobile offshore containers.
Discharged air from the compressor is cooled down to 10 degrees centigrade above ambient air temperature and then filtered to remove any oil carryover to less than 0.01 mg/m³, making it technically oil free.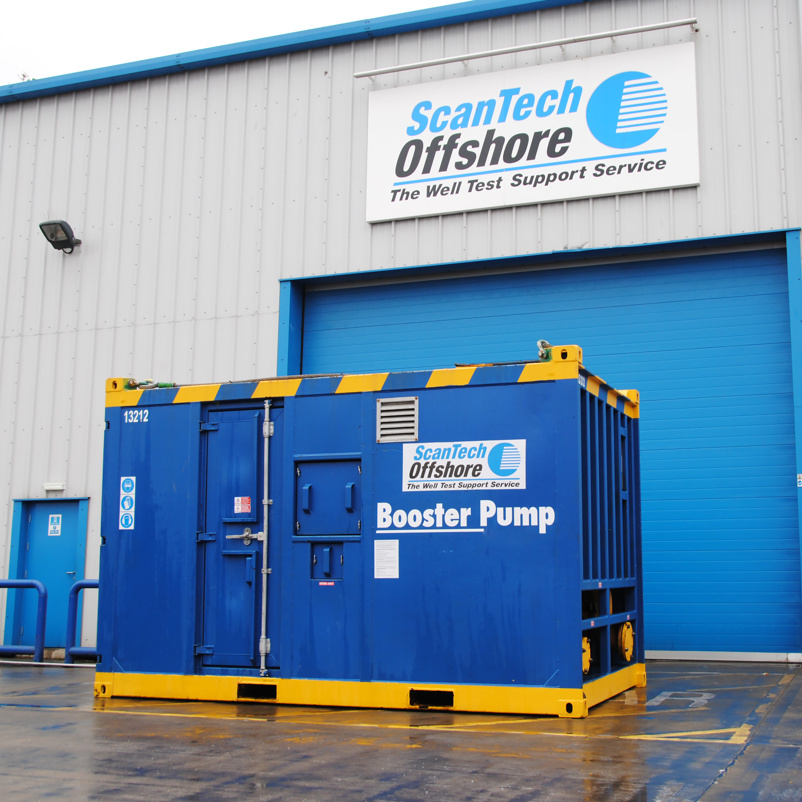 High pressure booster
For safety reasons, the control station is easily accessible from the perimeter of the oilfield skid as are the drains from the scrubber bottles. The booster has a 30-gallon diesel day tank for run-up checks and servicing and is remotely fuelled from a separate bulk tank for operation. 
Applications of high pressure boosters: 
Air drilling  
Under balanced drilling and nitrogen boosting  
Pipeline dewatering, pigging and testing