ScanTech Offshore has the largest and most modern fleet of rig-safe and Zone II air compressors specifically dedicated to well testing applications, on and offshore.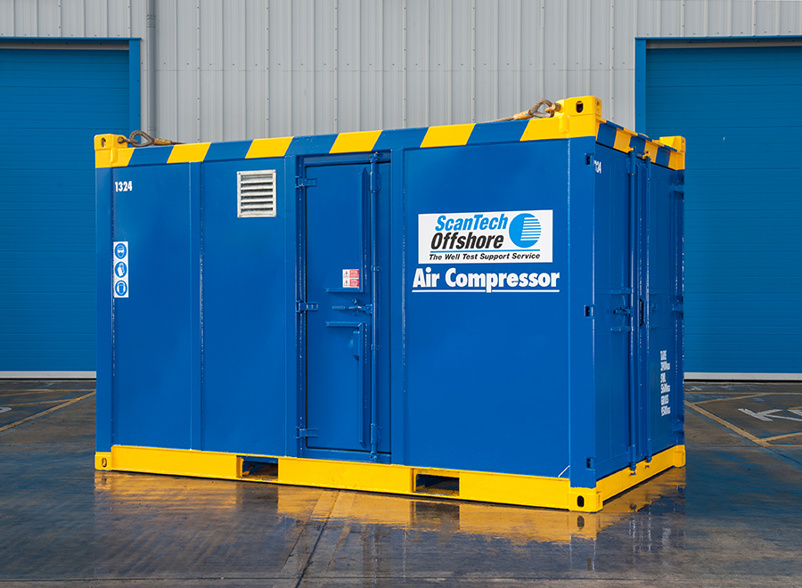 Air compressors
The majority of today's well test burners rely on compressed air to provide the energy to atomise the well fluid in preparation for combustion. The drive for continuous environmental improvements has increased compressed air demand three-fold.
High flow rate projects regularly require in excess of 6,000 cubic feet per minute (cfm) of duty air, to facilitate the environmental burning specification. With redundancy air factored in, the installed capacity of 8,000cfm can be a sizable spread.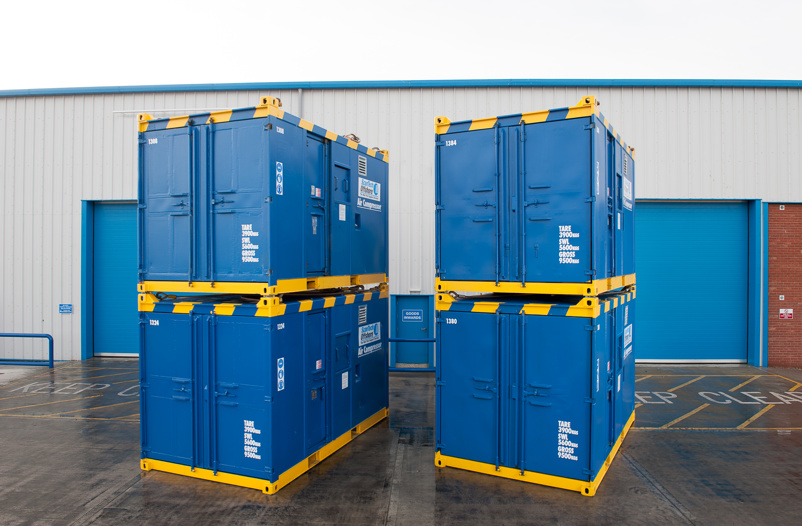 Engineering excellence
Today, ScanTech Offshore has the world's largest fleets of 1,600cfm Zone II and rig-safe air compressors in a containerised, stackable design, to free up your deck space and allow a reduction in costly management bandwidth. Engineering to operate in arctic or tropical climates, our compressors provide reliability and high performance for your service anywhere. 
ScanTech Offshore's air compressor benefits:
Improves safety of operating personnel
Increased reliability due to 100% containerisation
Highest performance output in smallest footprint
Increases valuable rig deck space
Zone II specifications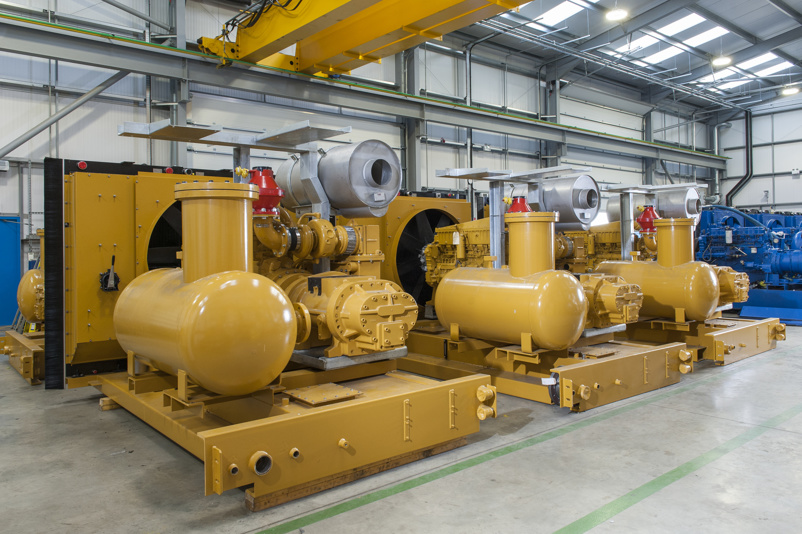 Why choose Zone II air compressors?
Catastrophic results of gas migration into 'safe areas' have caused loss of life and made disturbing headlines in recent years.  Invaluable in the event of uncontrolled Hydrocarbon release, Zone II compressors comply with Certifying Authority guidelines and exceed API AR 14C & API RP 500 well testing recommendations. There are no guarantees that an accidental gas or hydrocarbon release will follow the path of gas dispersal studies, and our advice is to specify Zone II compressors wherever appropriate. 
Reducing those risks to as low as reasonably practicable (ALARP) is why eminent operating companies are increasingly specifying the use of Zone II equipment for well testing. With propriety protection and surface temperatures less than 200 degrees Celsius, potential sources of ignition are minimised. Responding to customer demand, we have built a proven fleet of 1,600cfm Zone II air compressors, designed and modernised specifically for well testing.