A deep-seated understanding of well testing processes, ScanTech Offshore has invested in the development of advanced heat exchangers to boost its world-leading well test support services and deliver a safe and cost-effective solution to the market.
Behind our front door, you will find a group of like-minded well test engineers, senior testing operators and managers, all of whom understand and work with HYSYS to tackle flow assurance.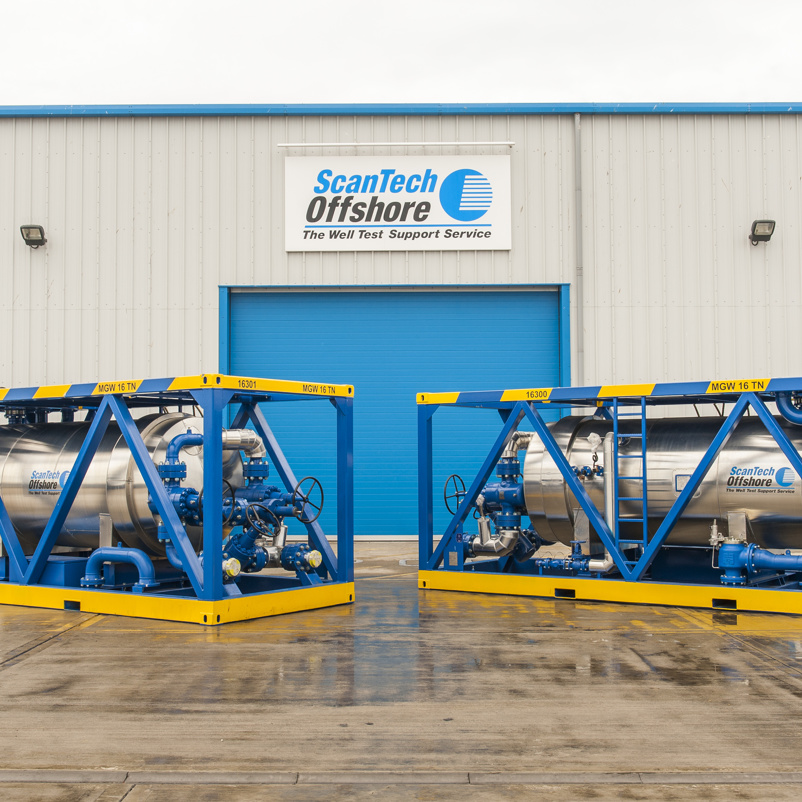 Large bore heat exchanger benefits
Our heat exchangers are carefully designed and selected to provide tangible added value, outperforming others in the marketplace.  Any industry performance specifications were carefully researched and exceeded during testing before heat exchangers were added to our portfolio.
10,000 psi, 4" i.d large bore coil 
3" maximum orifice choke box 
20' iso high cube frame with stacking facility 
10,000 bbls & 60mmscf/day with lower back pressure assured 
6" x 8" pilot-operated relief valve allowing greater superimposed back pressure
6" rupture disc for rapid activation 
Automatic temperature control