The use of methanol and other flammable chemicals is commonplace in well testing and completion processes. Derived from natural gas, methanol is a colourless alcohol, hygroscopic and completely miscible with water.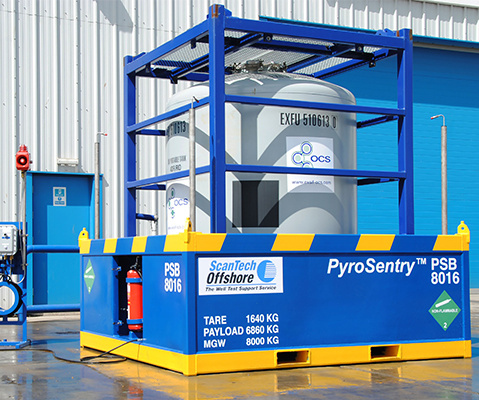 PyroSentry™
Methanol is a good solvent but very toxic, extremely flammable and easily ignited. Pure methanol has a flash point of just 11° degrees Celsius. At all stages of transportation and distribution, methanol must be stored securely and handled responsibly. 
PyroSentry™ was designed for stewardship and to embody an improvement in health and safety for the management of methanol, other flammable liquids and chemicals in offshore and marine environments.  The concept for this award-winning product was the brainchild of our team in Australia.  First used on a well test project for ENI Offshore Australia, this product has been refined to provide the best in methanol handling safety.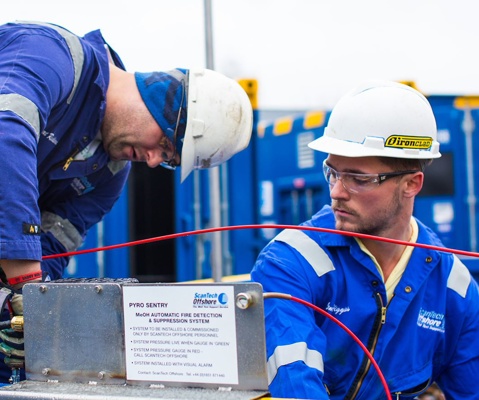 Features of PyroSentry™ 
Perpetual fire detection
Automatic fire suppression activation 
Requires no power
Options: 
Audible visual alarm system
Thermal imaging cameras
Portable firefighting system