Submersible pumps deliver sea water at high volume and low pressure to deck-located sea water booster pumps. Our range includes electrical and high-head sub-pumps with flow rates between 2000 and 4000 gallons per minute.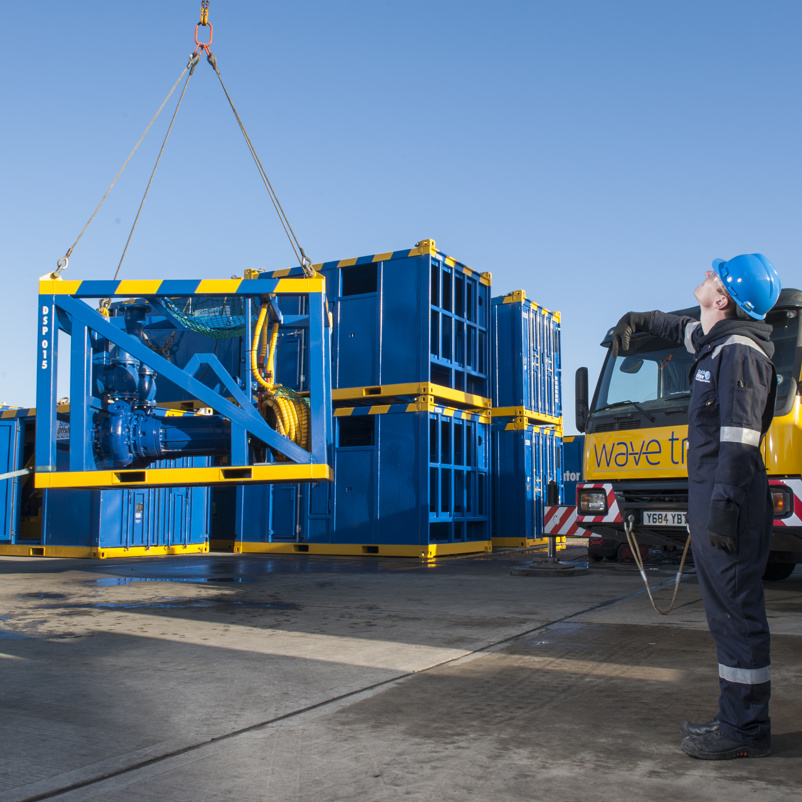 Submersible pumps
Fully engineered, our submersible pumps offer portable independent water supply for all types of installations.  
Electric-driven sub-pumps are provided inside an approved lifting frame with integral marine life filters, ships' code armoured cable and Zone I electric starter panels. Pumps are generally provided as dual packages to provide contingency when in the water. Our hydraulic range of sub-pumps obtain their power independently via the surface sea water booster pump and require no customary tie-in to the rig.
Our range of sub-pumps also includes the option for deploying high pressure submersible pumping systems which will remove the requirement for a topside booster pump. Each high-pressure sub pump has built in redundancy to ensure seamless operations.