ScanTech Offshore has an extensive range of rig safe and Zone II steam generators available for the well test market.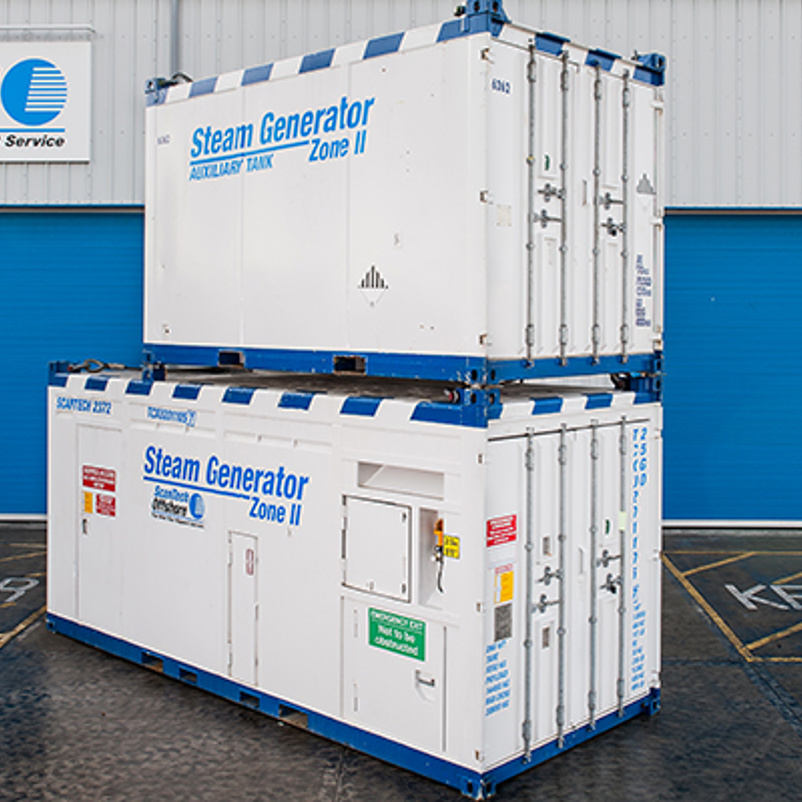 Our steam generators
With a team that includes ex-well test engineers, senior operators and well test managers, you can be assured that our products are managed and designed by the best people, that understand well testing. Our experienced team have developed a robust and reliable fleet of both 6.0Mbtu Zone II and 4.5Mbtu-6.0Mbtu Rig-Safe steam generators.
Improved emphasis on safety during HAZID and HAZOP is focusing on hydrocarbon contamination and over-pressure of steam condensate lines. When hydrocarbon detection is not specified, the guidance calls for steam condensate to be diverted away from the steam generator to protect against these potential risks.
Zero hot water returns to the steam generator shell present a number of process issues.
A reduction in steam output by up to 20%
Cold shock during water make-up leading to metal fatigue

Using 2.5M3/hour from the rig's fresh water production facility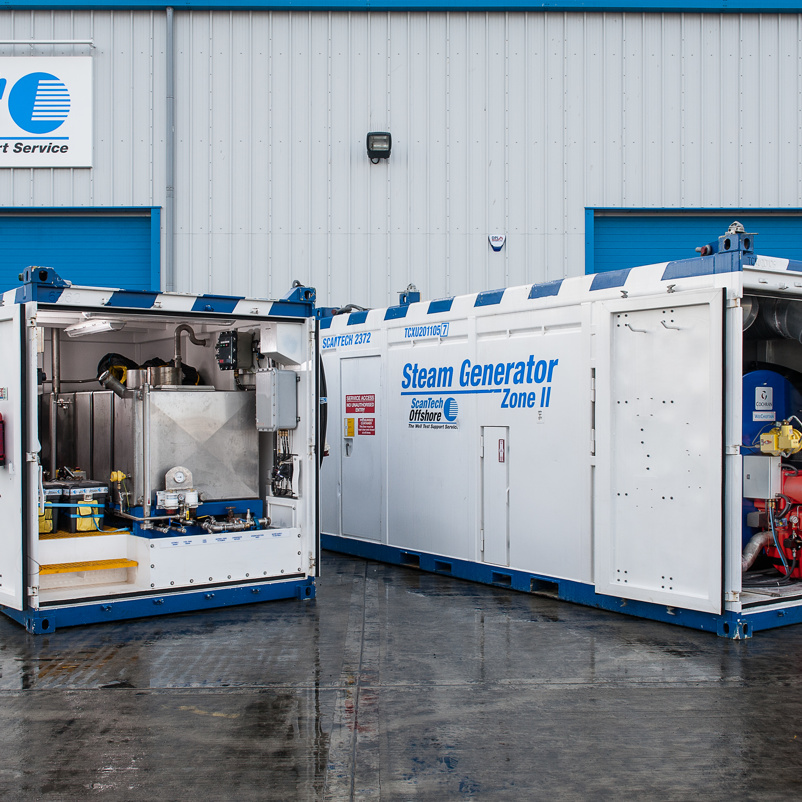 The design
Consideration and anticipation of those risks prompted our engineers to design systems into our steam generators to pre-treat water make-up, improving performance and reliability in field conditions.  Adding value through competence, innovation and engineering excellence is our standard.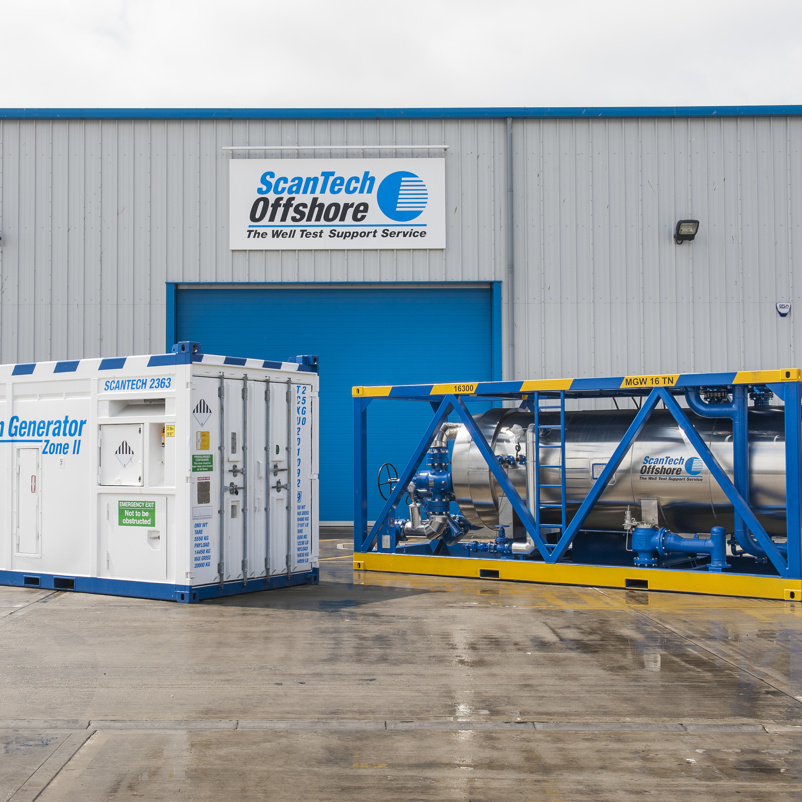 Why choose Zone II steam generators?
With propriety electrical protection and surface temperatures less than 200 degrees Celsuis, potential sources of ignition are minimised. Invaluable in the event of uncontrolled hydrocarbon release, they comply with Certifying Authority guidelines and exceed API RP 14C & API RP 500 well testing recommendations.  
Reducing risk to ALARP (As Low As Reasonably Practicable), is why eminent operating companies are increasingly specifying the use of Zone II equipment for well testing. Supporting our customers and their clients is why we have built up the paramount fleet of 6.0Mbtu Zone II steam generators in record time.  Designed and modernised specifically for well testing, we operate more than double the world's fleets combined in this class.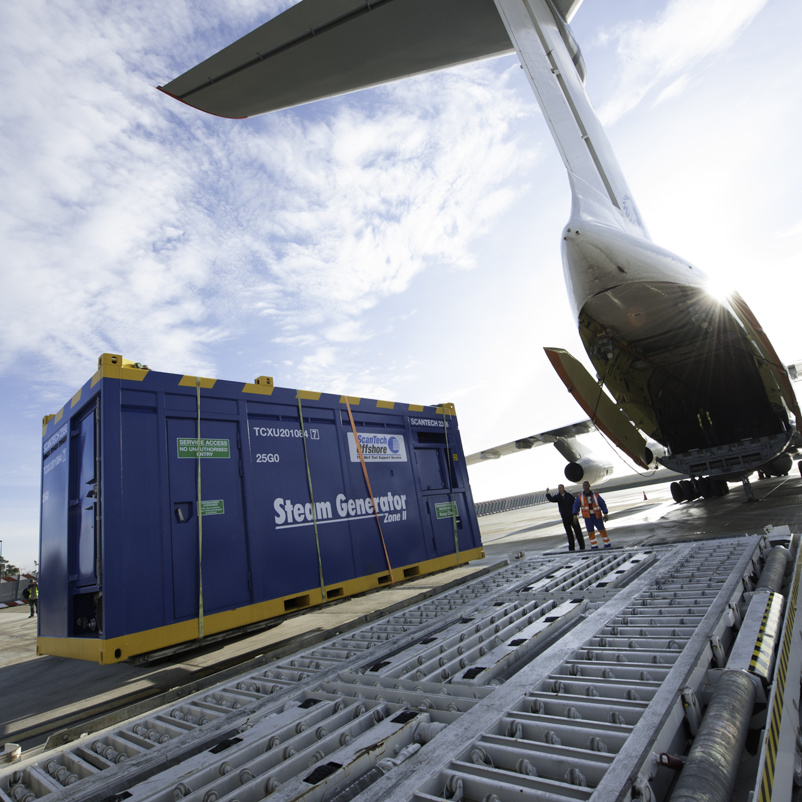 What's the difference with Rig-Safe steam generators?
From a safety perspective, Rig-Safe steam generators have many more potential sources for ignition.
Exhaust gas and surface temperatures can exceed 300 degrees Celsius. An unobstructed flame path into a furnace chamber exceeding 600 degrees Celsius illustrates the risks. Electrical systems are not required to be intrinsically safe, presenting other sources of ignition.