We provide fully portable rental systems, dedicated fixed systems and custom designs for new and older installations. Whether you're looking to rent, buy or lease, we can provide and design an option to suit your budget and project requirements.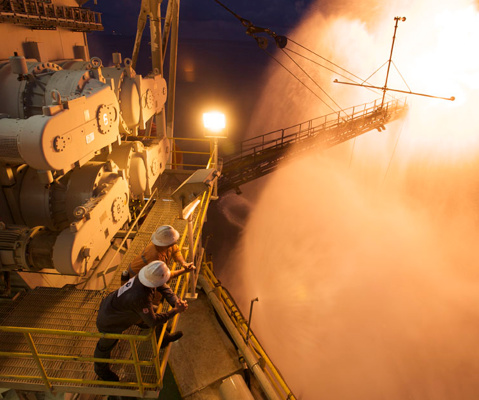 Full rig cooling systems
ScanTech Offshore's rig cooling services protect personnel and structures from radiated heat in accordance with API 521 standards.    
We provide a wide range of heat suppression systems to protect personnel and assets from the heat radiation associated with flaring during well testing. From fully independent equipment packages to the smaller boom cooling, rig side or fast-mobilising rig assist packages, we cater for all your cooling needs. 
Full rig cooling systems 
Rig-safe and Zone II booster pumps 
Electrical and hydraulic submersible pumps 
SafeDeploy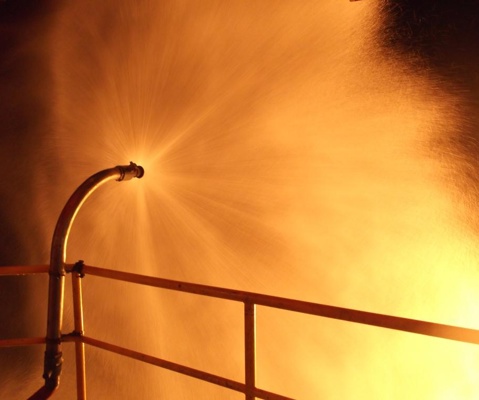 Aquashield flare boom cooling system
A lightweight heat suppression systems for boom mounting close to burner heads, the formation of a wide parabolic water droplet screen provides a primary heat radiation barrier. The natural fall of water droplets protects the boom and supporting cables via contact cooling. Large high flow rate nozzles adjust droplet size to refract the radiated heat, meaning these systems can attenuate up to 70 percent of the radiated heat.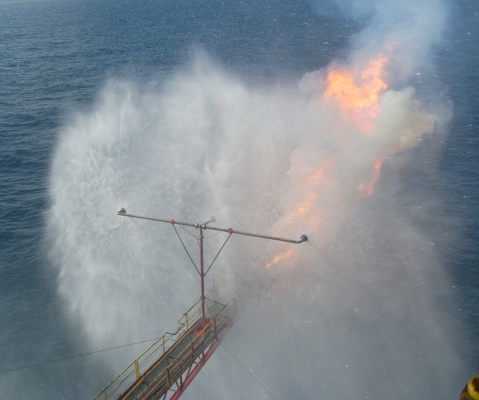 Aquashield rigside cooling system
Located close to the handrails, multiple smaller nozzles provide the secondary heat radiation barrier. These smaller diameter nozzles create an overlapping parabolic water screen to further refract radiated heat. All systems are designed to create a safe working environment in accordance with API 521 limiting exposure to under 500 BTU/hr/ft2.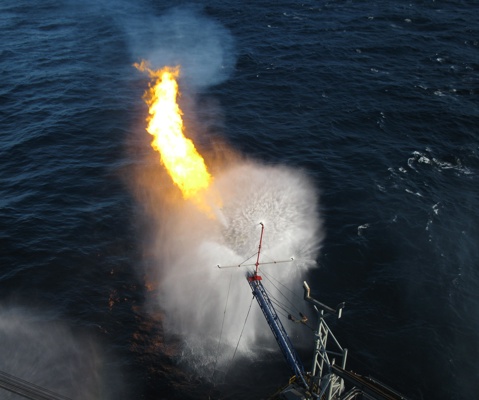 Heat reflective covers
For additional protection of critical assets, heat-reflective covers can be installed, including lifeboats and communication devices.